Here are as many links that I can find, sourcing all the various publications (online, video and tabloid) that I can find:
TES:
This slideshow requires JavaScript.
Saving Money Using ICT (June 2009)
A link to all my shared resources on the TES
Plus, I was awarded TES Christmas Star for 2012.
The Guardian Teacher Network Blog (my page):
Plus I was awarded one of the Top 10 best blogs on The Guardian Teacher Network for 2012.
Cision UK
Plus, my profile page on the Optimus Education website.
SSAT – Redesigning Schooling
The campaign for a school-led vision for education.
Leader Magazine (ASCL Union):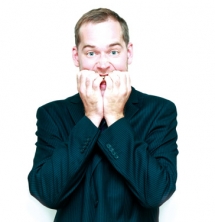 The Know Zone: Permanent state of bliss? (December 2011)
The Last Word: A war of nerves?/Tarting it up! (December 2012)
Use The Key:
A service for school leaders: http://www.usethekey.org.uk/
Setting up a collaborative cluster group. (You will need a login to read this)
My Masters degree thesis:
Can signs be used to improve teaching and learning? (January 2006)
Teachers (TV) Media:
Collaborative Teachers TV work:
Futurelab:
Rewarding Risk: How e-Scape changes learning?
Teaching documents:
The White Paper (Discussion with Teachers TV & Dylan Wiliam)
Innovate My School:
My profile page
Company/Blog features:
My Travel publications:
Click here (Quirky Guide)

Other:
You can find me here on Journalisted.